Weddings in the Whitewater Benefice
Churches of Heckfield, Hook, Mattingley and Rotherwick
Congratulations on your forthcoming marriage. Whether you're just dreaming of a church wedding, or well into the planning already, your church wants to help and support you. For more information see the Church of England website www.yourchurchwedding.org.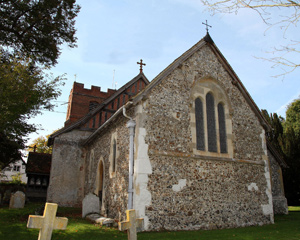 One of the most enjoyable parts of our life within the Benefice is sharing a couple's wedding day.
We are delighted that you are planning be married in one of our churches and we will do all we can to ensure that your wedding is a very special and happy occasion.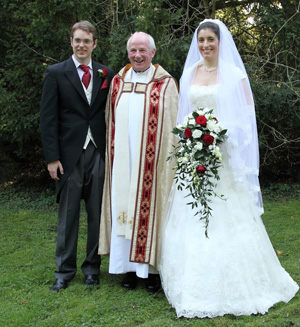 Your first step should be to contact the Benefice Administrator to arrange an appointment for an interview with the Rector.
Please read the Wedding Guide, which contains most of the information you will need in order to plan your wedding, and may also answer some of the questions you may have about getting married in the Whitewater Benefice.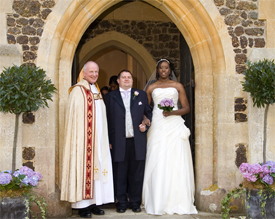 You are strongly advised not to book your reception venue until you have a firm date for the Wedding Service.
A few months before the wedding, a second interview with the minister will be arranged. You are also invited to attend a Marriage Preparation Day.
The minister will arrange a rehearsal in the days before your wedding.
There are associated fees due to the church for your wedding which are normally payable one calendar month before the service. An invoice will be sent to you detailing costs and payment method.
The www.yourchurchwedding.org is a website, which will help you plan your church wedding and includes lots of useful information.

For more details contact: Benefice Administrator - Ruth Scott
01256 760169 or email
manager@stjohnhook.co.uk
the Benefice Office at St John's is open weekday mornings 9-12 noon